I've recently sponsored a child at the
Deenabandhu
home for children in Chamarajnagar, India
.
This is something that I have always wanted to do, and am so excited that I am finally able to do it. His name is Kumar, he is Nine years old, and he has been at Deenabandhu since he was six. As I get updates, I will post about them here.
The children's home at Deenabandhu is home to 45 boys and 31 girls. They focus on providing a loving home for the children, while educating them to their highest potential. There are even scholarships available for student to continue their education into college that supports 60 to 70 students per year. I am quite impressed with the accomplishments of this organization, and proud to support them in way possible.
It occurred to me that through my wonderful customers, that I can do more for Deenabanthu. So, I created a special necklace in Bronze with with the words "Spread Love" handstamped with a tiny little heart. This
Handstamped Statement Necklace
comes in two styles that you will see below, and there may be more in the works. I am committed to donating 25% of the sale of each of these special necklaces to Deenabanthu to continue their wonderful work.
Click Here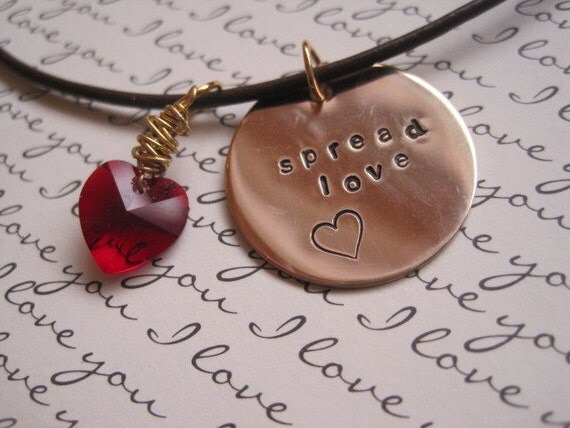 Click Here